The unique design of bi-folding doors
Designed to fully maximise any space, Futureglaze's bi-folding doors are the perfect solution to bringing the outdoors in. Make the most of your living space by adding this stunning feature to your Rhondda home. Not only do they look gorgeous in any property type, but they're also sure to get your neighbours talking for all the right reasons.
These beautiful bi-folding doors are available from 2 to 6 panels and come in a variety of different opening sequences to suit your needs. We offer the choice of UPVC or Aluminium (for a more modern look). Our doors are easy to operate and all come with an aluminium bottom rail for improved function.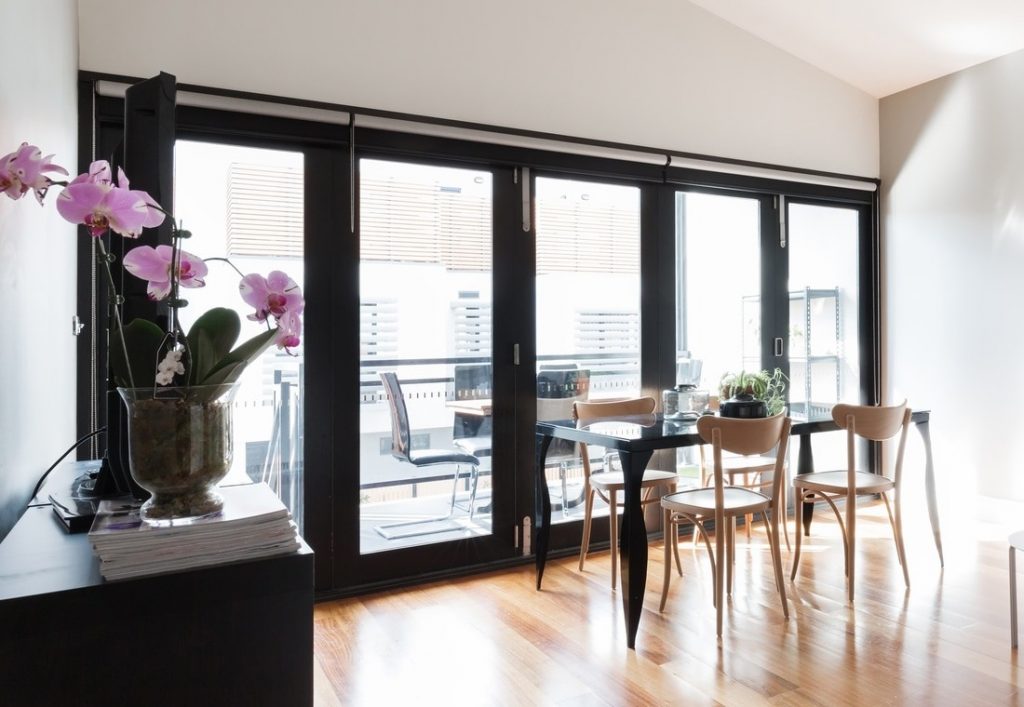 So how do they work?
Bi-folding doors work by folding back in a concertina effect as they are slid open, meaning that the entire space occupied by the door can be opened up; flooding your home with light and creating more space.
For more information on our bi-folding doors visit our doors page under products. If you would like to speak to someone why not give us a call or call into our Rhondda-based showroom. Our friendly staff are happy to answer all your questions. Let us transform your home today.