Composite doors have quickly become the most popular front door on the market in the UK, proving to be an excellent choice for front, back, and side doors for all homes. The rising trend of grey composite doors has been taking the nation by storm, but why?
Let's look into why grey composite doors are so popular and if the trend is likely to continue for the long run.
Why are grey front doors so popular? 
Grey has had a massive surge in popularity and is becoming the most popular choice indicating that grey is the new white! Grey tones work well with traditional and modern homes, with some of the most popular shades of grey being Anthracite Grey, Agate Grey and Elephant Grey.
Modern properties seem to work well with darker grey tones such as Anthracite Grey, Slate Grey and even black as traditional homes suit the softer shade of greys like Elephant Grey.
Grey has become a great alternative to a white front door keeping a neutral tone but giving a definite home statement. No other door colour has seen such a fast-rising trend.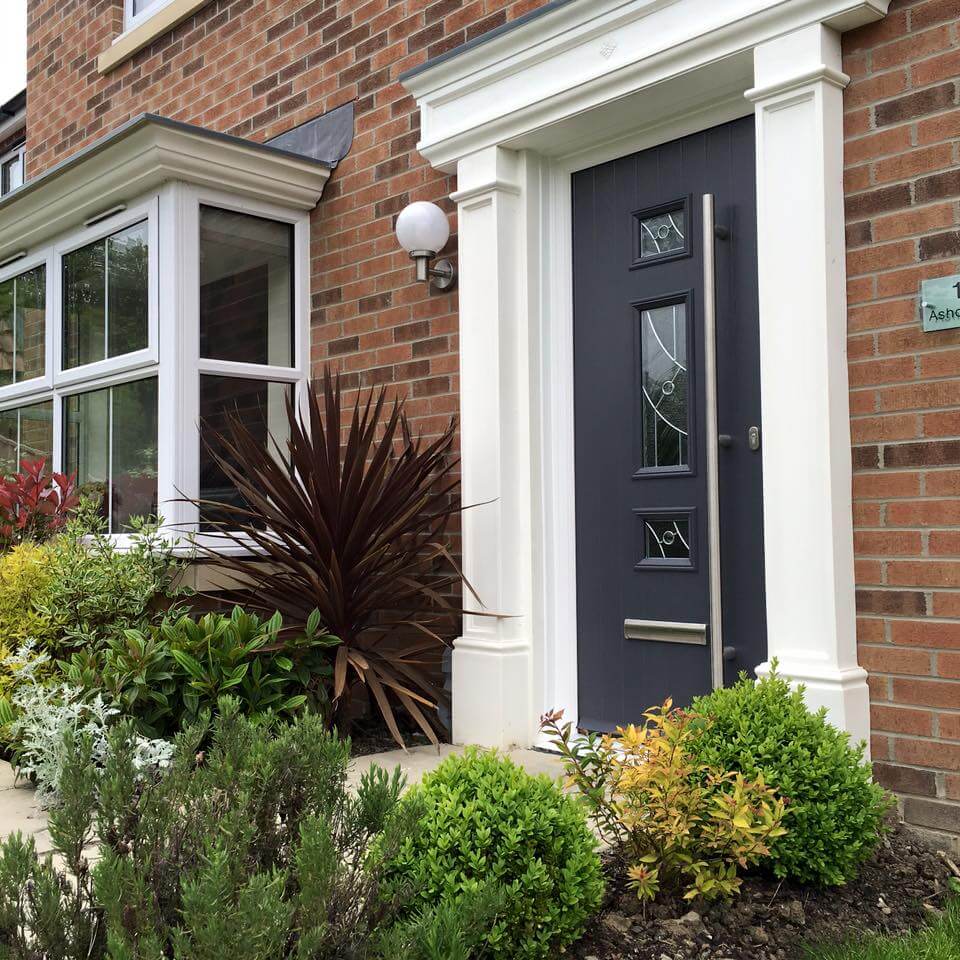 Why are composite doors so popular? 
The main reason composite doors are popular is due to the multiple materials used to create them. The core of a composite door mainly contains wood, and other materials, giving the door strength and outstanding thermal efficiency. The exterior surface is weather-resistant and gives exceptional durability to the elements looking brand new for many years. These doors are stylish, offer exceptional strength, and are secure whilst giving your home optimal kerb appeal.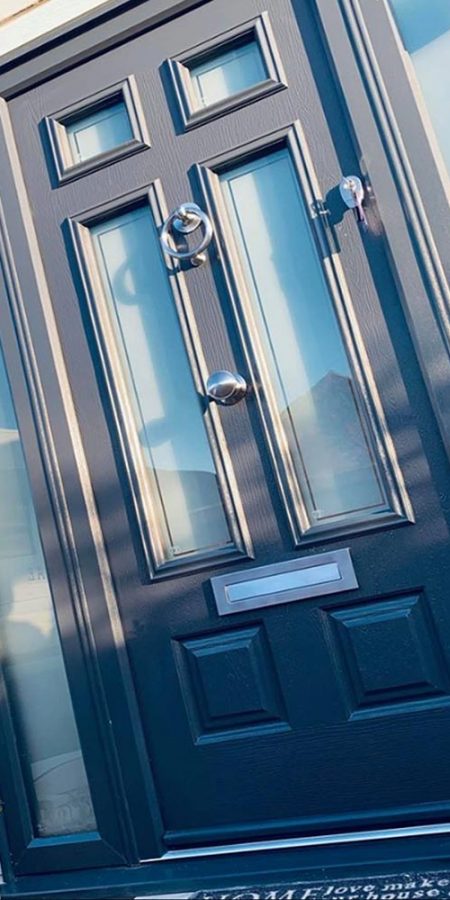 Why are composite doors good? 
Composite doors are accredited by Secured by Design. The combination of materials used to create the door gives a robust and secure design and have leading multipoint locking systems, which give them the Secure by Design accreditation. This scheme is run by the UK Police that recognises outstanding security performance, which very few products can claim to have. It is enormous proof that composite doors are some of the most secure entrance doors available.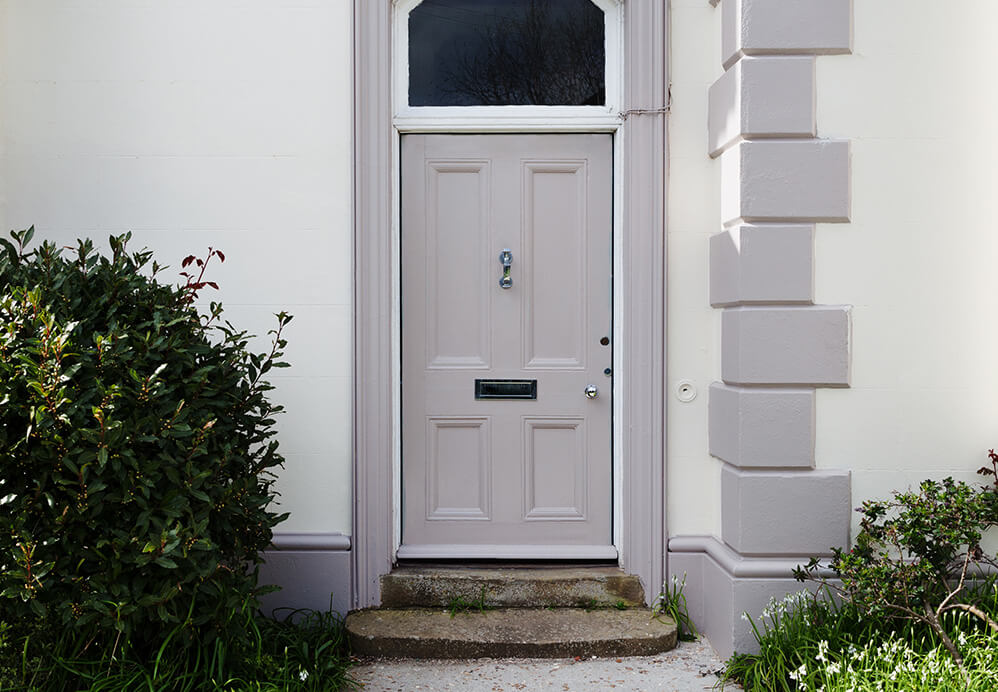 Grey composite doors in South Wales
Grey composite doors are fast becoming the most popular door of choice across South Wales and beyond. We serve Cardiff and the surrounding area with home improvements such as windows, doors, and conservatories. Visit our showroom in Gelli for inspiration and speak with one of our knowledgeable and friendly team.
Call us on 01443 423 423 or use our online form for more information.