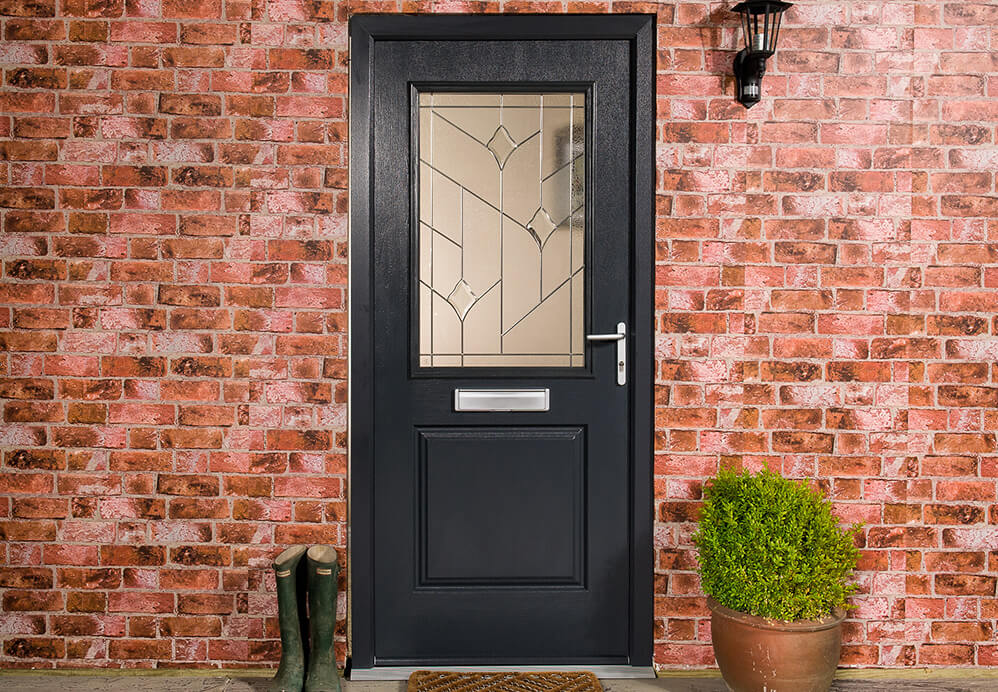 Composite doors are now one of the most popular entrance door options for UK homeowners. They are stronger than uPVC doors and require far less maintenance than their timber counterparts. They are available in a range of modern and traditional styles and provide outstanding levels of both home security and thermal performance. They are often selected by house builders in new-build development projects and are becoming increasingly common as the door of choice for residential replacements.
If you live in South Wales and you're thinking about replacing your front or back door, have you considered choosing a composite door? At Futureglaze, we have installed composite doors on homes across South Wales and install Endurance composite doors as our composite door of choice. Our customers have been extremely happy with the superior quality of our composites and their superb levels of performance and attractive aesthetic appearance. To help you to make a fully informed decision about your home improvement plans, here are 5 reasons why Endurance composite doors from Futureglaze are the superior door choice for your home.
Combination of door materials
As the name suggests, a composite door is made from several materials which combine to maximise the door's overall performance. Endurance composite doors feature a solid timber core to optimise strength, security and energy efficiency. They are around 10% thicker than other composite doors and achieve an 'A' rating for thermal performance. The exterior of an Endurance composite door features a GRP (Glass Reinforced Plastic) outer skin which is low maintenance and weather resistant. The Glass Reinforced Plastic incorporates through-colour technology to prevent weathering and discolouration over time.
Traditional and contemporary door styles

Whether you live in a modern 21st century property or a more traditional home, perhaps a Victorian terraced property or a classic 1930s semi, there's an Endurance composite door which is perfectly suited to your home. Endurance composite doors contain three collections of composites. The Classic Collection is perfect for period properties. The Urban Collection features more modern designs, and the Country Collection will perfectly complement a variety of rurally located homes. Whatever type of property you call home, there's an Endurance door just for you.
Superb security standards
Endurance composite doors provide homeowners with some of the highest levels of home security available today. They feature ABS cylinder locking systems which are incorporated into the door's design during fabrication. These state-of-the-art locking mechanisms have a solid Molybdenum core with an internal intelligent locking system which completely secures the door if any attempts at forced entry are made. Endurance composite doors are tested to the most stringent standards and achieve industry renowned accreditation for their capacity to resist forced entry.
Extensive customisation capacity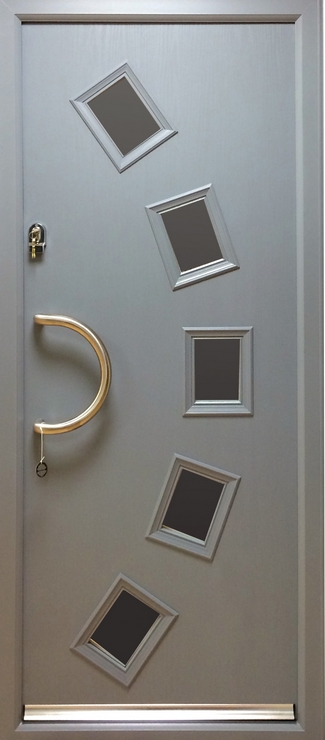 When you want to add the personal touch to your home, an Endurance composite door is the perfect choice. Endurance composites can be specified in a selection of attractive colours to suit your home's design and your personal taste. Classic Chartwell Green looks great on country cottages and heritage homes while a bold red or deep green door will create a unique appearance to any urban property's frontage. With an Endurance composite door, you can also select your preferred choice of glazing for any glass sections. Choose from a range of decorative and frosted glass options all available with either double or triple glazing. To complete your composite door, select your choice of handles, knockers, and letterplates, all available with seven different finishes including Chrome, Gold, Black and Bronze.
Different door types
Although composite doors are often installed as a front door option, they can be used for a selection of other door types for your home. If you'd like a composite back door, we've got you covered. If you'd like an innovative two-way opening stable door, Endurance composite doors can be manufactured to suit. We can even offer you composite French doors or double doors, perfect for opening up your home onto your garden or patio area. All Endurance composite door types are designed and manufactured to the same ultra-high standards and will enhance the appearance and performance of any home.
As you can see, Endurance composite doors are the superior choice for any door installation project. If you live anywhere in South Wales and you'd like to find out more about Endurance composite doors installed by Futureglaze, get in touch today. For more information or to discuss your requirements with a member of the Futureglaze team call 01443 423 423 or send us a message online.