Fast becoming the door of choice across South Wales and beyond, composite doors offer a wide range of benefits. From performance to aesthetic appeal, we have narrowed down the top 5 benefits of installing a composite door…
Composite doors have serious kerb appeal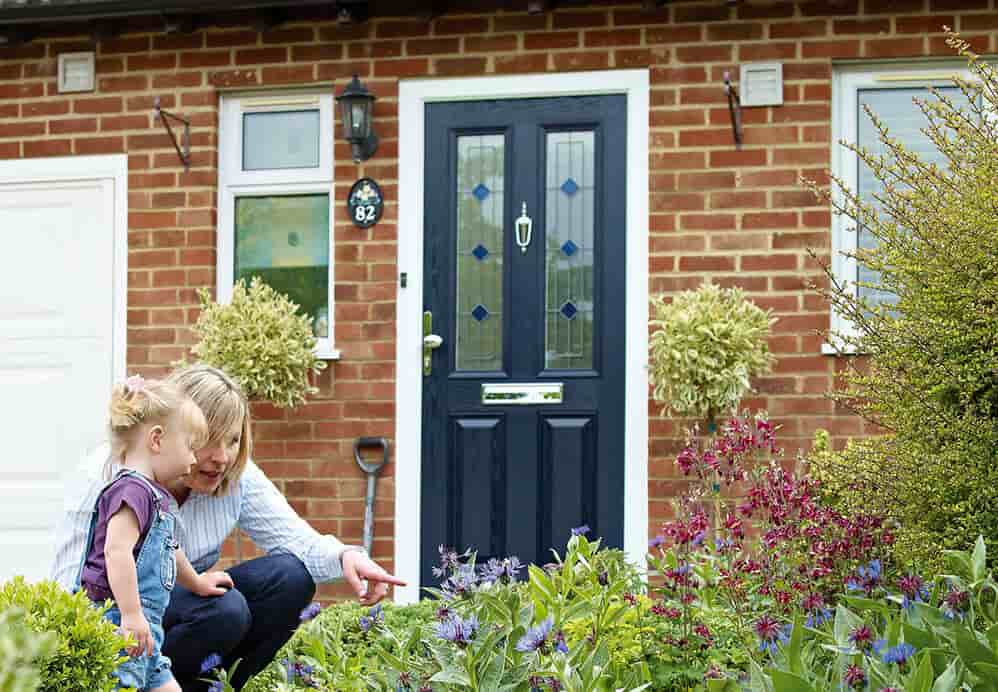 The striking appearance of composite doors is their biggest advantage. Their versatility makes them a great choice for modern and traditional homes alike. If you have a Victorian townhouse in Cardiff or a period property in the beautiful Powys countryside, then a composite door is perfect for enhancing the classical character of your home. If you live in one of the many terraced properties in the Rhondda Valley, then our composite doors can be designed to perfectly match your home's traditional aesthetic. Although, if your home is more modern then composite doors can be designed with contemporary features and minimalistic stylings.
Composite doors also imitate the sought-after texture of traditional wooden doors or sleek aluminium doors with ease. Our composite doors are distinctively created to look as close to the authentic material as possible and with an array of RAL colours to choose from, including tranquil Chartwell Green, dusky Anthracite Grey, sophisticated black and vibrant reds, you will be able to design a door that perfectly harmonises with your home.
Composite doors are extremely secure
It may surprise you to learn that doors are one of the most common entry points for thieves. That is why our composite doors are designed to meet rigorous Secured by Design requirements; the UK's official police security initiative that works to improve the security of homes. In addition to their sturdy construction, our composite doors incorporate a high-security locking system that will protect your home and family from even the most persistent attempts at forced entry.
Composite doors thermal efficiency is second to none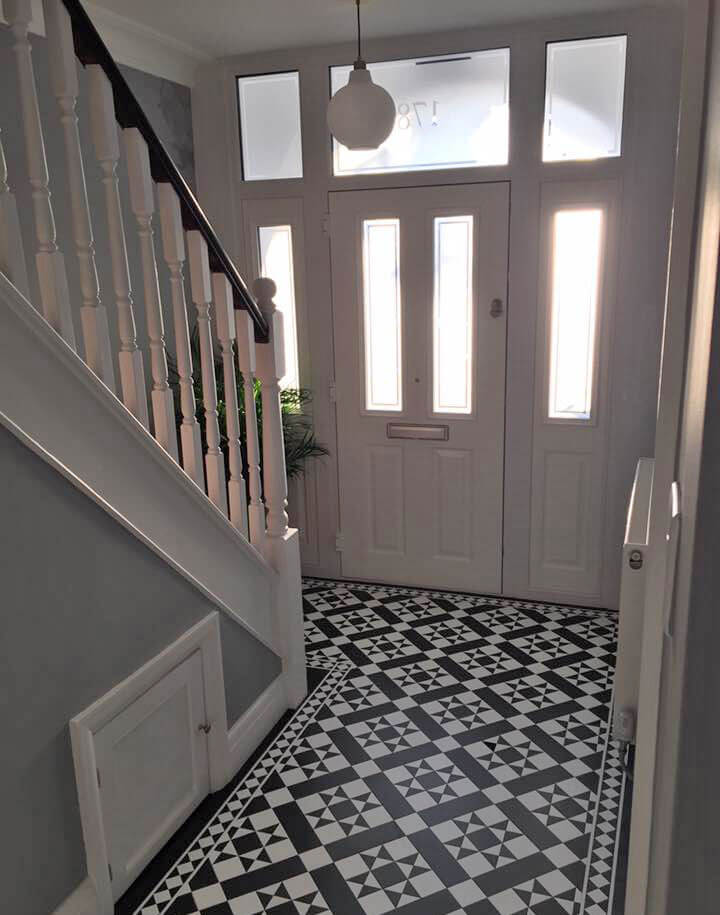 The superior combination of materials in each of our composite doors protects your home from thermal changes and helps maintains a comfortable temperature in your home all year round. Your home will stay warm and cosy even on the coldest winter nights! 'A' rated for energy efficiency, you'll instantly notice the difference in your home's heat retention capacity, and alongside a more pleasant and more inviting environment, you will also save money on your energy bills, lower your carbon footprint, and help towards a greener future for all!
Composite doors are super low maintenance
One of the biggest advantages of a composite door is that they do not require laborious or costly maintenance to keep them looking aesthetically pleasing. Opposed to traditional timber doors, composite doors do not crack or rot. In addition, the innovative GRP (Glass Reinforced Plastic) skin of our composite doors extends their life span. With minimal upkeep, they look as good as new with a simple wipe down with a damp, soapy cloth.
Composite doors reduce external noise
As well as providing superb thermal performance, a composite door reduces noise pollution too! The ideal choice for homeowners who live in high traffic areas, your home will be a peaceful sanctuary from the outside world.
Premium composite doors for homes in South Wales 
If you would like to improve your home's performance and kerb appeal with a new gorgeous composite door, Futureglaze is here to help! Our glazing experts are available at our showroom, where our collection of composite doors will be on display. Please arrange a time to visit by calling us on 01443 423 423. Alternatively, you can get in touch via our online contact form.