Over the past few years, composite doors have become one of the most popular door materials amongst our customers. And it is no surprise.
A customisable low maintenance door material that has an average life span of around 35 years, it is easy to see why our customers love them. So, to help you decide if they are the right option for you (we are confident they are), let us talk about the main benefits that composite doors offer.
Security of a composite door
Customers often ask us: 'are composite doors secure?'. Our answer: yes!
When fitted with laminated glass, Endurance and Virtuoso composite doors can meet the enviable Police Preferred Specification 'Secured by Design' police crime prevention initiative. Combine this with the latest multi-point locking technology and it comes as no surprise why we are confident you will want to buy a composite door!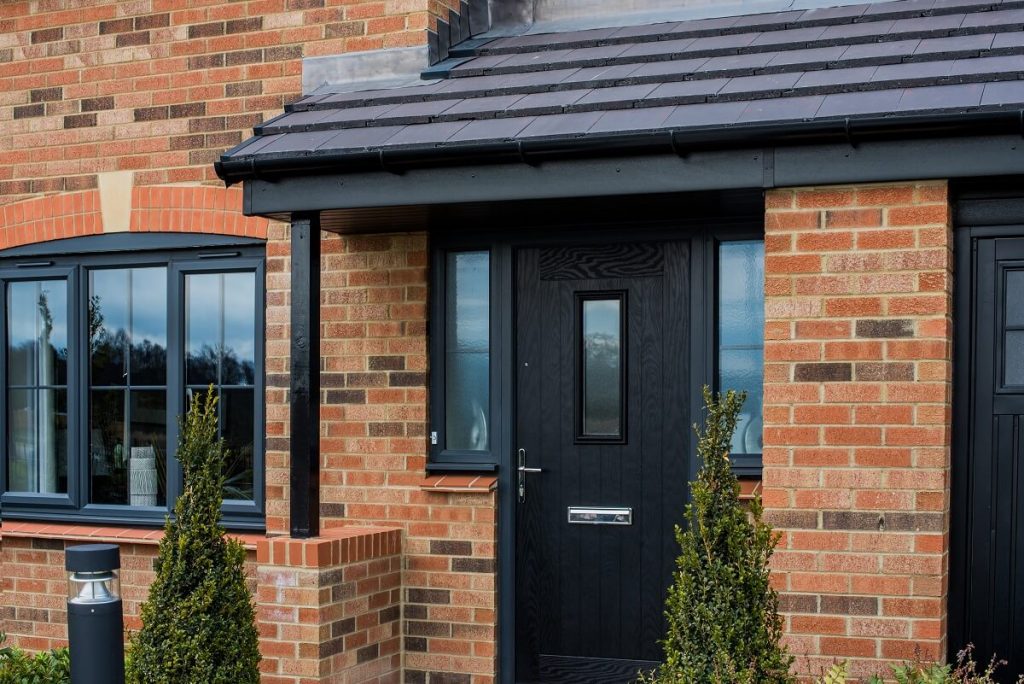 Unrivalled strength of a composite door
Composite doors are manufactured using a variety of strong materials, including uPVC, timber and reinforced plastic. This combination of materials makes the doors around 10% thicker than most doors. Unrivalled in strength and security, composite doors are one of, if not the, strongest door materials on the market.
Thermally efficient composite doors
Did you know that around 35% of heat loss occurs through gaps in and around doors? It's a scarily high percentage.
But don't worry!
Utilising laminated, double, or triple glazed glass as standard, our composite doors offer awe-inspiring energy efficiency coupled with sustainable sourced materials. As they are much thicker than most doors, our composite doors confidently offer A rated performance thanks to their solid timber cores and robust Glass Reinforced (GRP) door skins.
Another benefit is that depending on the type of your house, you could save up to £120 a year on your energy bills – something we know our customers love to hear.
A coloured composite door as unique as you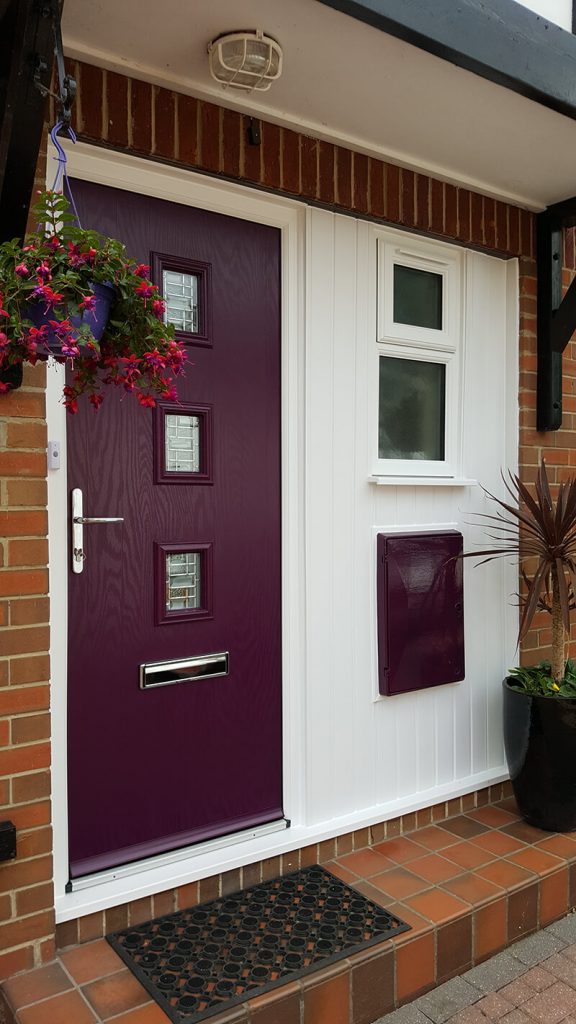 Another benefit of composite doors is that they come in an excellent array of colours, styles, designs, furniture, and hardware. From Chartwell Green to Duck Egg Blue colour options available, we are confident that we have a colour which will suit your South Wales home.
You could even have two different colours to match your interior and exterior themes – the possibilities are virtually endless! View our gallery of previous installations for colour inspiration.
Modern doors across Cardiff, Swansea, Newport and the rest of South Wales
With over 30 years of experience, Futureglaze is a highly established recognisable company in the South Wales area. Offering an extensive range of doors, windows and conservatories, we offer all the products you need for your home improvement project.
Dedicated to delivering customer service – let us help you! Download our full product brochure, contact us or give our specialist team of experts a call on 01443 423 423. We are confident that we can help you.
Read our related blogs:
10 reasons to choose a composite door
Can heat retention be improved with composite doors?