Composite doors are now one of the most popular entrance door options for UK homeowners. In South Wales, this is no different. Composite doors can be found on properties on almost every street in the country. They are an excellent alternative to uPVC entrance doors and are regularly used on a range of residential, light commercial and social housing installations.
If you live in South Wales and you're thinking about upgrading your home's entrance, a composite door is a great choice. To help you to make a fully informed decision about your home improvement plans, here are 15 reasons to choose a composite door for your home.
1. Superb security levels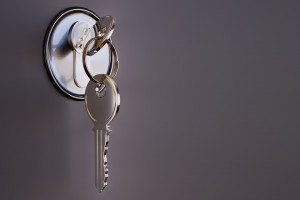 Futureglaze composite doors are manufactured to meet stringent Secured by Design specifications. Their robust construction and high-security locking system will protect your home from even the most sustained attempts at forced entry.
2. Outstanding thermal efficiency
'A' rated for energy efficiency, with a composite door upgrade you'll soon notice the difference in your home's heat retention capacity. Alongside enjoying a more comfortable living environment, you'll make potentially significant savings on reduced heating bills.
3. Weatherproof GRP skin
A Glass Reinforced Plastic (GRP) exterior helps to repel even the most extreme British weather conditions keeping your home interior warm and dry.
4. Extensive colour range
From classic Chartwell Green to bold Red and contemporary Duck Egg Blue, there's a composite door colour to suit every property type and personal preference.
5. Perfect for traditional and modern properties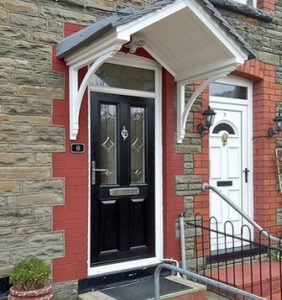 Composite doors are available in a wide range of designs inspired by a broad selection of period architecture. From classic Victorian and Edwardian designs through 1930s modernist aesthetics to sleek contemporary models, there's a door style in our collection to suit every home.
6. Low maintenance finish
With only the occasional wipe down with warm soapy water, your composite door will stay looking and performing like the day it was installed for many years.
7. Excellent acoustic insulation
The combination of material used when constructing a composite door creates a door which provides outstanding levels of soundproofing. Relax in the peace and quiet of your home with a composite door from Futureglaze.
8. Comprehensive 10-year guarantee
At Futureglaze, all our composite doors come with a 10-year product guarantee. You can rest assured that your investment is protected in the unlikely event that you experience any problems.
9. Solid timber-core design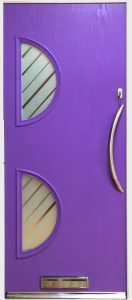 Our composite doors all feature a solid timber core. This strengthens the door's structure, boosting security and enhancing energy efficiency performance.
10. Stylish customisation
Alongside our extensive colour options, you can customise your new composite door with your choice of glass, furniture and hardware to create a unique appearance for your home.
11. 2 high-quality composite door brands
We offer 2 high-quality composite door brands: Endurance and Virtuoso. Both are manufactured to the highest industry standards, so regardless of which you prefer, you can expect unbeatable performance and style.
12. Design your own composite door
We offer an in-depth door designer here at Futureglaze, so you can design your composite door until it's perfect for your home.
13. Draught-free home guaranteed
As they come installed to the highest standards by a team with more than 30 years of experience, you can expect a weather-tight fit, leaving no gaps for cold air to come into your home and warm air to seep out.
14. We'll recycle your old door for free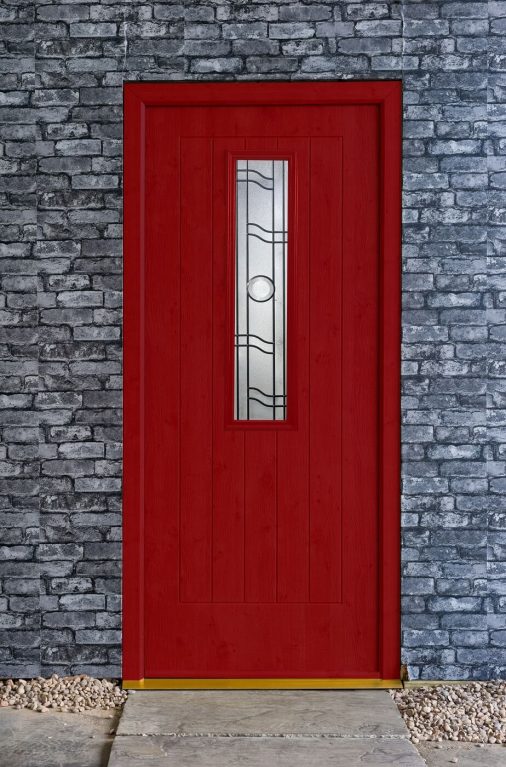 If you upgrade your current front or back door to one of our composite doors, we can recycle your old one for free for your convenience.
15. Through-colour technology
The GRP skins fitted on composite doors utilise through-colour technology, meaning scratches and any other types of damage will struggle to show on them.
If you'd like to find out more about composite doors from Futureglaze, get in touch today. Call us on 01443 423 423 or contact us online.
Related to this post:
The top differences between a uPVC door and a composite door
5 reasons why Endurance composite doors from Futureglaze are the superior choice