1. UPVC or Composite
Replacing your front door can improve your property's curb appeal while protecting your investment. Choosing doors is an important decision. What colours would be right? What style would best complement your home? Here are 6 things to think about when installing a new front door for your home.
Most people give a lot of importance to their front door. After all, your front door is the first thing people take note of as they enter your home. An elegant front door is sure to impress your visitors and it sets the tone for how they perceive your property. When it comes to materials, there are several options. Composite and UPVC are the two most popular materials.
Composite doors are made up of a number of materials that are glued or pressed together using high pressure. A composite door looks like a solid wood door but overcomes all the disadvantages of solid hardwood. The surface features attractive grains and details and looks highly elegant. Composite door exhibit excellent strength and durability. They are one of the most secure doors available in the market.
Thanks to their advanced construction method, composite doors are easy to care for and maintain. What's more, they are fade-resistant too. They do not change shape in response to changes in humidity and temperature in the atmosphere as solid wood doors usually do.
Further, the thermal resistance of composite doors is better than that of wooden doors. As a result, they retain heat longer, which keeps your indoors warmer and energy bills lower. The high thermal resistance also helps prevent condensation.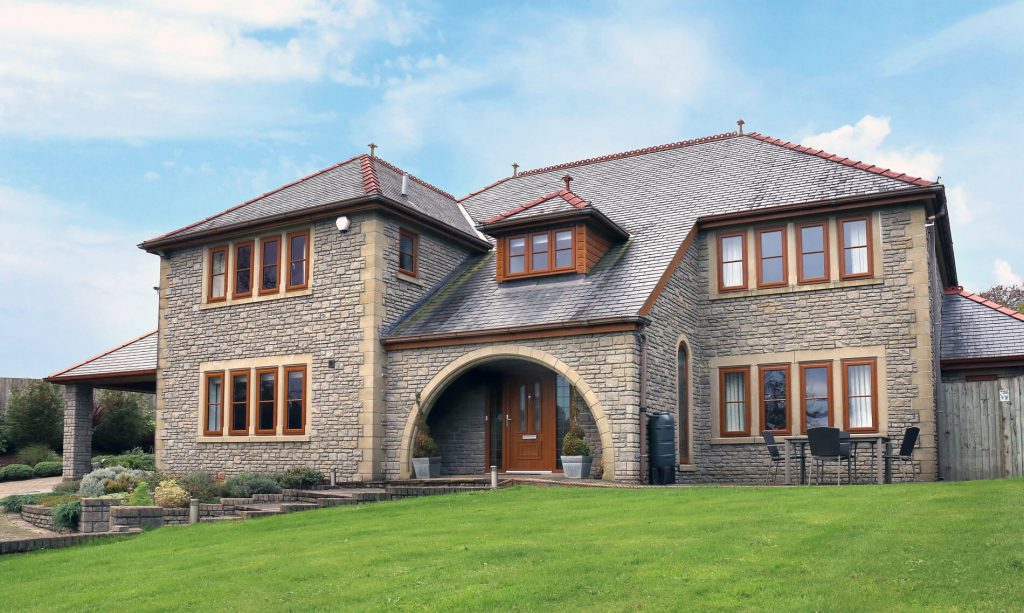 UPVC doors are another popular option thanks to the multiple benefits they offer. UPVC doors offer high thermal efficiency. This means that they keep the indoors warmer during winters and cooler during summers.
And, when you opt for a double- or triple-glazed variety, the thermal insulation is higher. This translates into reduced energy bills.
Other benefits of UPVC doors include:
Impressive noise reduction
Low maintenance (bid goodbye to regular painting or sanding)
Completely customisable
Excellent resistance to natural elements
Easy to clean and maintain
2. Modern Look or Traditional
Choose a style that best suits the overall décor of your property. If your home has a traditional look, choose a composite door with a rich grainy look or a UPVC door with wood detailing.
3. Colour
The colour of your front door can boost the curb appeal dramatically. The most important factor to consider is the dominant colour (light, bright, medium or dark) of your home or office and choose a door colour accordingly. You could use the Colour Wheel, a popular tool used by designers, to arrive at a colour scheme for your door. At Futureglaze, we offer UPVC doors and composite doors in a variety of colours including RAL colours, which are available on request.
4. Low Threshold for Easy Access
Your entryway should not only look stylish but it should also be easily accessible.
Consider installing a low-level access threshold for disabled and wheelchair access. This is an important option not only for wheelchair access but also for the elderly and for people with mobility issues. A low-level access threshold makes it easy for you to move a pram in and out of the house.
5. Handle Operation or Automatic Lock
While choosing a new door, you must also pick a lock to go with it.
Naturally, a majority of homeowners are worried about the security of their exterior door. You need a lock and hardware that will secure your property from burglars and intruders.
A handle lock opens when you press the handle downward. The lock is fitted inside the handle and lock gets activated once you close the door.
For a higher level of security, consider investing in a multi-point lock. It offers additional locking points in addition to a central lock.
Automatic locks are a lot more convenient. They do away with the need to manually lock the door. These locks offer greater security compared to mechanical keys. A key may be misplaced, stolen or even duplicated. You don't have to worry about these aspects when you install an automatic lock.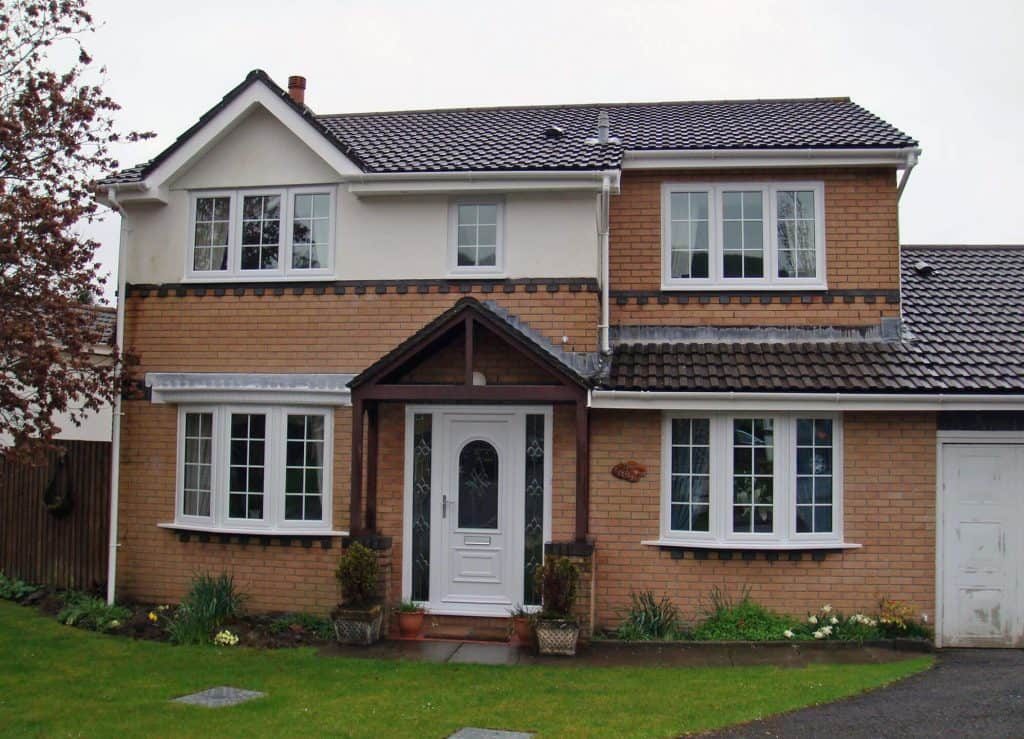 6. Inspect the Door
When it comes to choosing and buying the right entry door, be sure to visit the showroom to compare the different options. The salesperson would take you through the various options and would be happy to answer any questions you may have. We can also provide sound advice so you can make an informed decision.
We invite you to visit our showroom today. We showcase an extensive range of products for you to view, inspect and experience. Visit our showroom today!
When you are looking for high quality UPVC front doors in Cardiff or composite doors in Cardiff, look no further than Futureglaze Windows Ltd. We have been installing high quality front doors in Cardiff, Bridgend, RCT, Merthyr Tydfil, and the rest of South Wales since 1988.
Our experts can provide sound advice to help you choose between UPVC and composite doors.