One major advantage of UPVC windows is their strength and durability. They can last for more than 25 years!
However, when you do want to upgrade to a newer and more versatile and stylish UPVC window, or if you are refurbishing a property, you can simply recycle your existing UPVC windows. This is another significant benefit of UPVC windows. Did you know that UPVC can be recycled up to 8 times?
With UPVC windows, you are investing in a product that's not only secure, easy to maintain, rot-resistant, thermally efficient, noise-resistant and ventilation-friendly but also highly eco-friendly.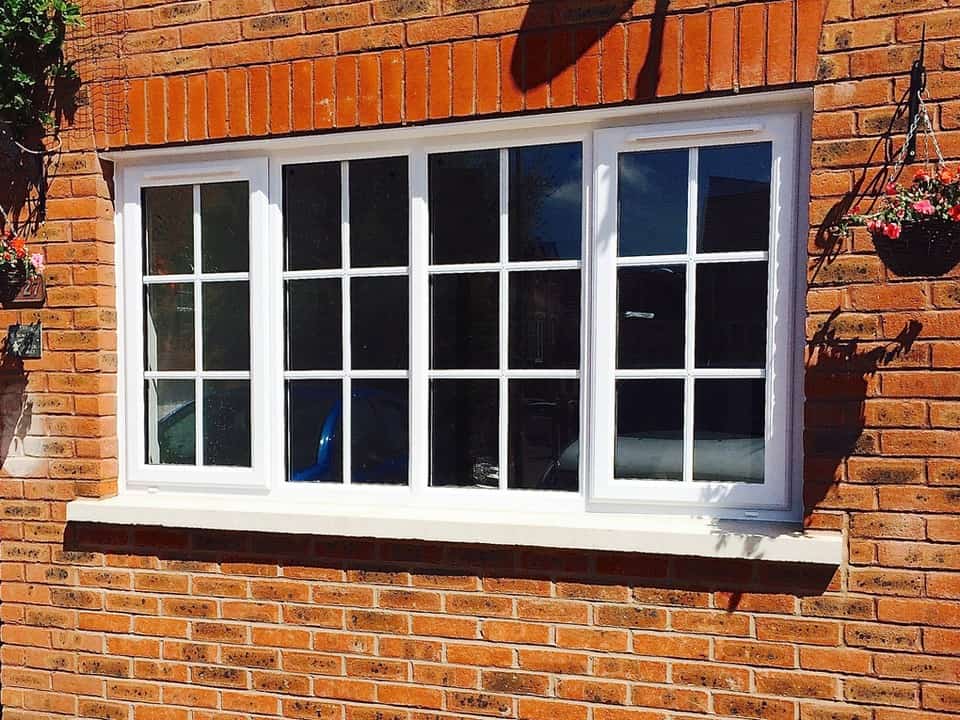 What is UPVC?
UPVC is Unplasticised PolyVinyl Chloride. It a by-product of petrochemical processes. Soil and salt are the important components that make up UPVC.
Unlike normal plastics, which use plasticisers to improve flexibility, UPVC does not make use of these ingredients. As a result, UPVC is rigid, light in weight and very easy to maintain. This makes it an ideal choice.
UPVC makes use of stabilisers, which impart excellent resistance to heat and sunlight. These stabilisers are mostly calcium-based.
UPVC Windows are Sustainable Products
The nature of UPVC makes it flexible for recycling.
As a result, UPVC windows can be converted into other useful products without altering the basic structure of UPVC. The beneficial properties of UPVC are passed onto the new products. UPVC windows can be recycled up to 8 times, and UPVC products enjoy great durability. This means that recycled products deliver their benefits for several decades before UPVC loses its capacity for recycling.
This means that consumers have access to a lifetime of useful products via recycled UPVC windows!
The process of recycling UPVC windows is simple and easy when compared to recycling other materials like timber.
Timber must be painted and stained before being recycled. However, UPVC does not demand any preparation for recycling. This simplicity brings down recycling costs too.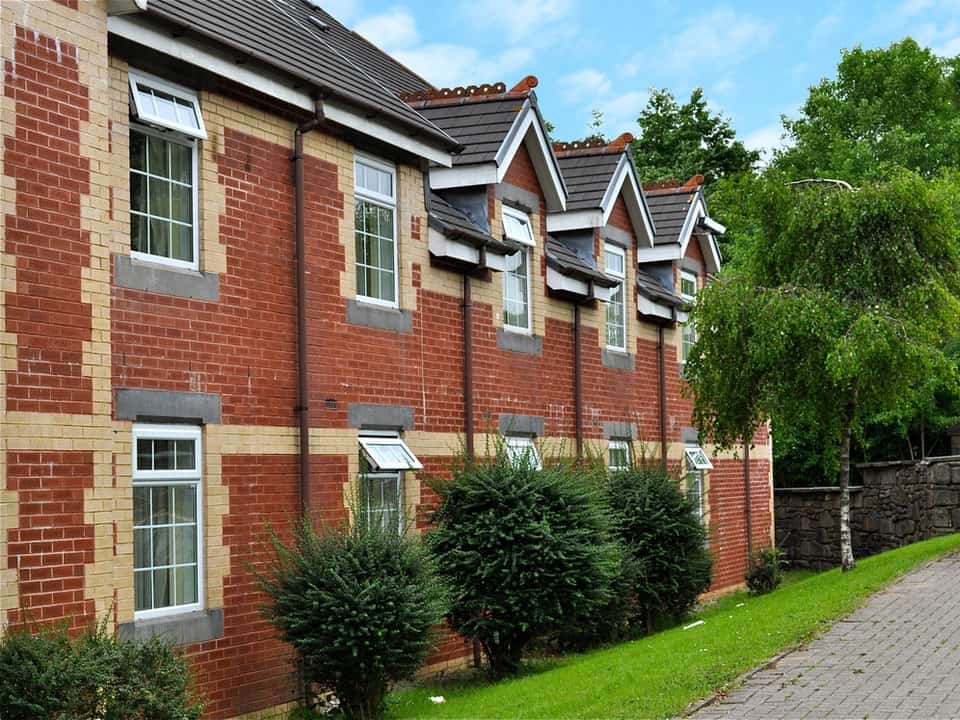 Why is it Important to Recycle UPVC Windows?
UPVC is essentially plastic. If you are concerned about whether UPVC recycling is safe, you can put your concerns to rest. We use a tried and tested process that offers several environmental benefits.
Instead of ending up in a landfill, which can be dangerous to the environment, your UPVC windows will get a fresh lease of life in the form of a variety of different products. Recycling helps to reduce the adverse impact on the environment. Every UPVC window that's recycled helps reduce the burden on the landfills.
This helps reduce the emission of greenhouse gases. Further, UPVC recycling helps reduce the carbon footprint created by the use of plastics.
Recycling UPVC windows also helps reduce the need to produce more UPVC. As a result, the energy, the raw materials and other resources used for producing UPVC are substantially reduced.
What Happens to Recycled UPVC?
Old UPVC windows are carefully segregated based on the material's ability to be recycled. The materials are then cleaned to ensure the recycled material meets high standards of quality.
Once segregated, the recyclable materials are taken into the recycling zone and broken down to granules, which are then melted to produce new products.
These recycled products can take the form of a number of things from invisible components on window frames to pipes, flooring, roofing membranes, garden furniture made of plastic and even new UPVC windows.
Meticulous Segregation is Crucial
Old UPVC windows must be segregated with great care to ensure that the recycled products are of high quality. Windows brought in for recycling can contain debris and other elements such as steel, sealants and concrete. These elements must be removed before the recycling process can begin.
At Futureglaze Windows Ltd., we have our own recycling compound. All products that come to our compound are carefully sorted. Aluminium, UPVC, Wood and other materials are segregated and not mixed.
We then pass our UPVC to our designated recycling company and they then grind down the products to convert them into granules. Once done, these granules are supplied to other UPVC manufacturers who use them to create new recycled products.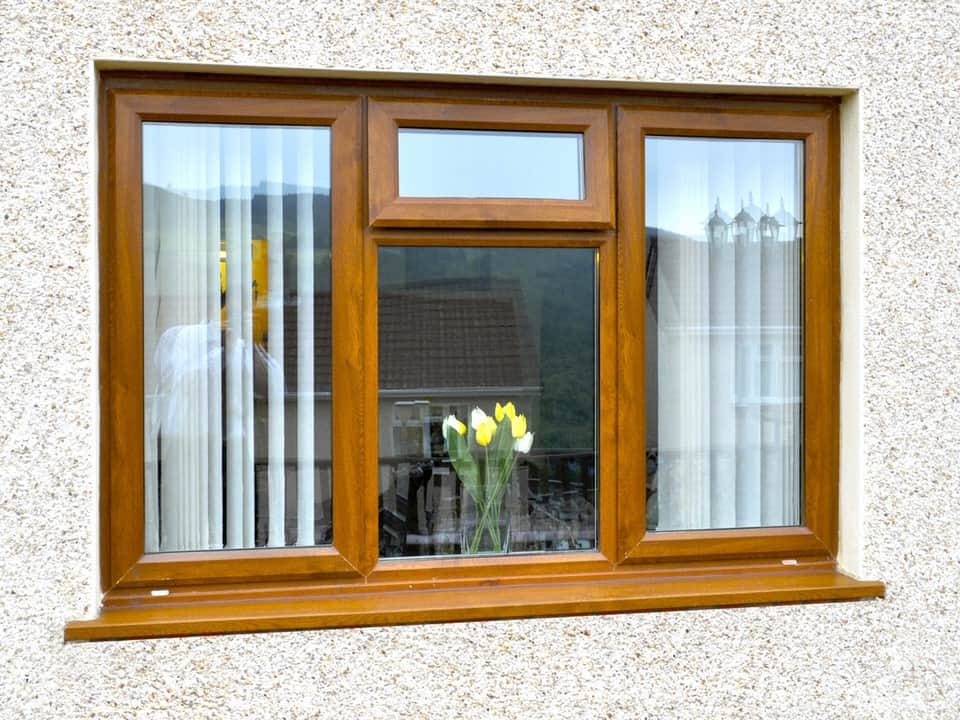 Why Choose Futureglaze?
Our commitment to eco-responsibility sets us apart from other window manufacturers in the region. We have been catering to the needs of businesses and homes in South Wales since 1988.
We keep up with all the latest developments in the industry. Our in-house UPVC recycling plant is a testimony to our commitment to sustainable manufacturing.
Whether you are looking for UPVC windows in South Wales or door and window repair and maintenance services, we are happy to help.
We are a leading supplier of double glazing UPVC windows in Bridgend. We stock a huge range of UPVC windows in a variety of colours, designs and patterns.
Feel free to visit our showroom in Cardiff to take a look at our range of double glazing windows, UPVC windows, triple glazing windows, UPVC doors and more.
Call 01443 423 423 now for more information.