The team at Futureglaze is thrilled to announce that we've recently been certified as a Constructionline Gold member. After holding Constructionline silver accreditation, achieving Gold member status is a huge testament to the team and our processes here at Futureglaze.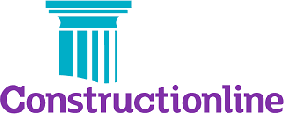 Who are Constructionline?
Constructionline has been supporting thousands of construction businesses across the public and private sectors for over 20 years. Originally created as a government department, Constructionline prides itself on opening up opportunities for members to access a wide range of procurement contracts and projects.
How do you get Constructionline Gold status?
To achieve Gold membership, we completed an extended verified pre-qualification questionnaire, and our exceptional health and safety standards met the criteria of Constructionline's Safety Systems in Procurement (SSIP) scheme.
What does Constructionline Gold membership mean?
Having Constructionline Gold membership means our environmental management, equalities and diversity, quality management, and legislative compliance are stringently reviewed. In simpler terms, through our Gold membership we can guarantee the following:
We have secure data storage
We have verified membership
We have Safety Schemes in Procurement (SSIP) certification, demonstrating that our company has proven adherence to the required safety standards. This ultimately gives our customers the peace of mind they are buying from a company that cares
We meet PAS 91 requirements, a standardised prequalified questionnaire designed to reduce the need for suppliers to complete a variety of different documents for different clients
We meet the Common Assessment standard

What other accreditations has Futureglaze won?
We truly believe that awards and accreditations speak volumes about a company's professionalism and reputation. This is why we are pleased to be accredited by a selection of well-known industry bodies, including the Contractors Health and Safety Assessment Centre (CHAS), the Fenestration Self-Assessment Scheme (FENAS), HomePro, and Constructionline.
Futureglaze has over 32 years of trading in glazing and home improvement projects in South Wales
At Futureglaze, we've been committed to serving the whole of South Wales with outstanding home improvement products and services since 1988. We pride ourselves on being the go-to home improvement company, offering an excellent range of windows, doors, conservatories, and much more, as well as great customer service. We've also won our fair share of awards, demonstrating that our company delivers award-winning quality and performance. Contact us today or call our team of experts on 01443 423423 and let's help you with your next home improvement project.
Read our related blogs:
Nominated for Best of Welsh Business Awards
Time to celebrate at Futureglaze