Windows play an important role in controlling the overall temperature inside your home. And when you want the most comfortable indoor temperature throughout the year, look no further than triple glazed windows.
What are Triple Glazed Windows?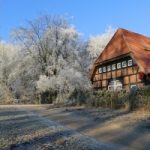 A triple glazed window is simply a window with three layers of glass. The spaces between the panes are filled with inert gas, which is a poor conductor of heat. The windows are fitted tightly against the frames with very little or no gaps to ensure air can neither enter nor leak from your home.
We are a leading supplier of doors and windows based in South Wales with more than 30 year experience. We are proud to serve a wide clientele across the South Wales region. Whether you are looking for triple glazed or double-glazing in South Wales, we assure you of a professional, reliable and affordable solution.
Triple glazed windows offer several benefits over traditional or double-glazed windows that make them an excellent investment this winter.
Excellent Insulation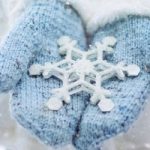 Triple glazed windows keep your heating bills in check. The three panes of glass hardly allow draught to flow into your rooms. Moreover, the layers of inert gas in between the panes do not conduct heat, which means your home retains heat and stays warm for longer.
Just keep the windows open during the day to let the sun warm your rooms naturally. Once the windows are shut, there is no way for that heat to escape. That's because there are no gaps between the frame and the panes. Your interiors stay warm and snug, your heating system won't have to work endlessly and you reduce your energy bills.
Excellent Acoustic Insulation
Triple glazed windows score high on acoustic insulation too.
The three layers of thick glass efficiently block all external noise. This is all the more important if you live near a busy road, an airport, a railway lines or near noisy pubs and restaurants for example.
Once shut tightly, triple glazed windows make your home almost soundproof.
Optimum Security
Windows are often targeted by burglars as an easy entry point to your home. But with triple glazed windows, you can always be at peace knowing that you have strong and sturdy windows that don't give in easily. All of our windows offer the very best locking systems and protection on the market.
It takes several blows to break all the three layers of glass and the noise is enough to wake you up or alert the neighbours.
Our triple glazed windows are made of toughened Pilkington glass and have a sealed thickness of 36mm as compared to 28mm thickness for double glazed windows. Installing these windows means impregnable security for your interiors.
Visit Us Today for High Quality Windows and Doors in South Wales
Apart from double glazed and triple glazed windows, we offer a wide selection of top-quality doors, conservatories, repairs, blinds and many more services. Get in touch with us today if you are looking for UPVC doors in Bridgend or bi-fold doors in South Wales.
Call 01443 423 423, or fill out our online quote form now to find out how we can help improve your interiors and make your home more enjoyable this winter.