UPVC or (unplasticised polyvinyl chloride) is one of the most popular and versatile polymers. It is a very popular choice for window framing throughout the world due to its unmatched properties. Let's take a look at the features of UPVC to understand why it is a great choice for window frames.
UPVC Provides Excellent Insulation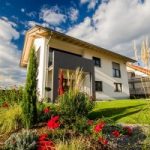 UPVC windows are a great year-round solution for maintaining a comfortable indoor temperature. During summer, they act as a firm barrier that prevents the strong rays of the sun from entering your home and making it too hot and stuffy.
Similarly, during winter, keep your UPVC windows open throughout the day to heat your rooms naturally and shut them after sunset. The heat will stay trapped inside, creating a really cosy and comfortable atmosphere. So apart from acting as great insulators, UPVC windows contribute substantially in keeping your energy bills under control.
We offer A-rated UPVC windows that offer excellent insulation to your home. Our range of double and triple glazed windows further enhance the energy-efficiency of your home.
Our UPVC windows can even be used within conservatories in your South Wales home as they maintain a conducive temperature throughout the year, which is so important to achieve year-round use.
UPVC is Extremely Durable and Tough
UPVC Windows are extremely durable and retain their glaze and colour for years. Our UPVC windows are the best quality on the market and can deliver optimum performance for decades. Fluctuating weather conditions hardly affect them as they show no signs of warping or cracking even when exposed to the elements.
At Futureglaze, we use Brilliant White Duralex paint in a distinctive white shade that does not fade over the years, however, we offer a huge selection of colours on all of our products.
Unlike wood or other materials, UPVC windows do not rot even under the most challenging conditions. They are also resistant to the growth of bacteria and do not corrode easily. This makes them perfect for homes in coastal areas for example, where the air is salty and corrosive.
UPVC is Low Maintenance
We have a huge range of UPVC windows and doors, along with our other products on display at our South Wales UPVC showroom. We offer high-quality window frames that require almost no maintenance. As such, UPVC offers excellent resistance to rot, bacterial growth and corrosion. Regular dusting and occasional mopping with water and mild detergent will keep your UPVC frames shining for years.
Since we use only the best quality paint, you won't have to repaint your windows, which makes these windows highly cost-effective.
UPVC Windows are Affordable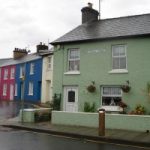 UPVC windows are an economical alternative to aluminium and timber window frames. Aluminium frames are tough, lightweight and last for years. Timber frames have their own timeless appeal although these are susceptible to rot, swelling, warping or pest infestation.
However, both of these options are quite expensive.
UPVC window frames are an affordable alternative. They offer all the benefits of aluminium and do not rot, distort or get infected by pests like timber frames do.
With UPVC, all you get is a high-quality frame with several benefits that will most likely match your budget perfectly.
UPVC Windows are Eco-Friendly
UPVC frames are recycled several times over their lifespan. At the end of their life, UPVC frames do not end up in landfills. Instead, they are recycled and fabricated into other useful products. By opting for UPVC over other types of windows, you are saving our precious forests and doing your best for the environment.
UPVC frames are also free from toxic chemicals like BPA (bisphenol-A) and phthalates thereby keeping your indoor air fresh, healthy and hygienic.
At Futureglaze, we offer a wide range of UPVC products including bi-fold doors at our South Wales showroom. We also provide windows & double-glazing repairs in South Wales. No matter what your requirement, we've got you covered.
Call 01443 423 423 now for a free, no-obligation quote or fill out our quick no obligation quote form now!