You probably already know the benefits of UPVC windows and double-glazing. As a family run windows, door and conservatory company based in South Wales, we could talk about how amazing they are all day. From saving your money on heating and improving your homes energy efficiency, to looking great and adding value, double-glazing is an investment that will always see a return.
What our customers always ask us though is how does it even work, and how do you know when the windows need repairing or replacing? In this post, we endeavour to answer those burning questions.
Double the glass
Regardless of the type of window, the basic principles remain the same. Conservatory, bay or standard fixed, the double glazed window does what it says on the tin; it's made up of two panes of glass, one on the exterior and one on the interior. There is a spacer bar in the middle of these panes, leaving an equal and even space between them.
The power of the space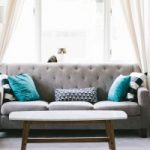 Having two panes of glass obviously provides double protection from the outside elements but that's not what makes double glazing so effective. Instead, the power is in the space between them. The cavity provided by the spacer bar traps the air, stopping it from circulating. This is a poor conductor of heat which means heat can't escape so easily through the window. To make this process even more effective, this space is often filled with inert gasses (usually Krypton or Argon). This is because these gasses are even worse at conducting heat than air, which is exactly what you want from your double glazed window. The harder it is to conduct heat, the less can escape, and the warmer your home will be.
For the double glazed window to be effective then the connection between all the elements must be sealed properly and professionally. However with time the seals can corrode. If you are experiencing leaks or draughts then you will need to contact a specialist to ascertain your double glazed window can be repaired. We offer a full UPVC window repair service, whether they are our products or not.
The multiple uses of the spacer bar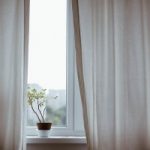 As we have already mentioned, the space bar keeps the two panes of glass separate. This in itself is an essential element that makes double-glazing more effective but it also serves other purposes.
The desiccant is held in the spacer bar that acts to prevent condensation between the glass panes by absorbing the moisture (another desiccant you might know is the silica gel packs you find in packaging). As an extra layer of protection against water, the spacer bars are equipped with small holes so that any vapour inside the sealed cavity can be absorbed.
If this is damaged and in need of repair, you will notice condensation begin to form in between the panes, again this is something that our repairs department at Futureglaze specialise in.
How thick is double-glazing?
The answer to this varies and has changed over time. When double-glazing first became popular 20mm was standard but over the years it has risen to 28mn. This thickness is made up of two 4mm panes and a 20mm cavity separated by the spacer bar. There are various upgrades you can have instead of standard double-glazing, if you want your window thicker. This includes triple glazing. We offer all different ranges and our specialists are happy to go through your options and find the best fit for you.
Your windowpane doesn't have to be plain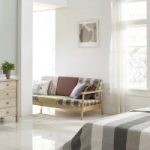 A double glazed window doesn't have to be just standard. Apart from the thickness, there are many variables in the style and purpose; conservatory, bay windows, sliding sash and casement are just a few examples.
To ascertain the best double-glazed windows for your home then the next step is to talk to someone who understands the products and your needs. If you are lucky enough to be based in South Wales then you can connect to us here at Futureglaze Windows. We are a family- run business, formed in 1988, and instead of using a pushy sales team we let our craftsmanship and professionalism demonstrate what we are capable of. We are very proud of our recommendations and we feel that they speak for themselves.
If you want to learn about how we can help you with your double-glazing requirements, or any of our other UPVC and aluminium products then get in touch via our quick contact form, and one of our friendly team will contact you. Alternatively you can call us on 01443 423423 or email us.