A simple change in the colour of your windows can make a huge difference. Your property not only looks beautiful from the outside, it feels fresh too. Moreover, painting your UPVC windows in exotic shades makes your property stand out in the neighbourhood and certainly improves its realty value.
How to paint uPVC windows
If your UPVC windows are looking a bit jaded, you are probably looking to have them painted. However, UPVC windows are not suitable for painting really. UPVC doesn't take to the brush very well.
So, what are your alternatives then?
Option 1 – get them spray painted
Spray painting is the method of choice when you want to paint UPVC windows. Spray painting by itself is a difficult job as the paint is likely to spread all over the place.
You have very little control over which way the paint will spread unless you are very experienced and precise. And when you hire people with such expertise, they certainly are not cheap.
Secondly, the task becomes very difficult when you have to spray paint slim UPVC window frames that provide very little coverage area. Furthermore, a special type of paint is used to coat UPVC windows and it is extremely difficult to scrape off this paint from other surfaces. Overall, spray painting is an expensive project.
So, is the effort worth it?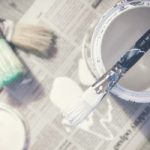 Any painting project comes with lots of hassle. This is all the truer of UPVC windows as you want to just paint the frames while keeping the panes protected from ugly spots and stains. There are companies who claim to do a great job of painting UPVC windows.
However, in-depth knowledge of the entire process will force you to rethink your decision to get them painted. In our opinion, if your UPVC windows are dated, consider investing in new UPVC windows rather than spending on repainting your old windows.
The Spray Painting Process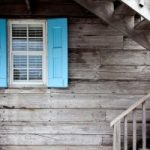 The contractors will first clean the entire area, remove all items that may come in the way of the spray and clean the window thoroughly. You will also be required to cover the floors, the walls and any furniture you can't move.
So just imagine the number of drop cloths you will need!
Second, all the panes will have to be covered. All handles, hinges and other surfaces on the window will have to be covered thoroughly. This is an extremely laborious process as you can understand.
Next, the window frames are treated with an abrasive material to create a rough surface for the paint to hold fast. This is not really desirable as scratching the surface to remove the existing paint can damage your slim UPVC frames.
Now the actual process begins. Spray painting is a very delicate job and demands the utmost attention to detail and precision. Depending on the number of windows you want to paint, this can be very time consuming.
And the worst part is that even after spending so much time and money, the paint may not last long as UPVC does not hold paint very well.
Option 2 – Buy new UPVC Windows
The best alternative to spray painting is investing in new UPVC windows. If you need to redo your windows, it means they are quite old. So, investing in new windows makes better sense.
Secondly, spray painting is an elaborate and delicate job, and consequently an expensive service. Why spend all that money on revamping old windows when you can just buy new ones?
Thirdly, the process is full of hassles and can really give you a headache. Avoid all that covering and cleaning and just get new UPVC windows installed.
Colouring window FAQs
Can you paint UPVC window sills? The window sill can be painted as well.
Can you paint UPVC doors and windows? Yes, both uPVC windows and uPVC doors can be painted.
Can you paint the inside of a uPVC window? The interior side of a window can be painted just like the outside.
Want to buy new Windows? Visit Future Glaze Windows
As one of the leading window companies in Cardiff, Future Glaze offers UPVC windows of the highest quality in a wide range of shades. All our windows are 'A' rated for performance and guaranteed to retain their finish for decades.
Whether you are looking to redo your old windows are thinking of buying white UPVC windows, take a look at our range of shades for some inspiration. Our UPVC windows are available in a wide range of colours and come in foiled finishes too. Whether you are looking for black, cream or grey, we've got them all.
We also offer windows & double-glazing repairs in South Wales.
Whether you are looking to repair your UPVC windows or want to replace them, we've got you covered. Give us a call today at 01443 423 423 to explore our wide range of UPVC windows. It is a prudent decision as you are sure to find the right colour for your property and save yourself a lot of hassles too.
You can also fill out our quick contact form, and one of our team will call you back.