Windows are an essential feature of any property. They not only let in fresh air and sunlight, but are an integral and attractive part of the design of your building.
The right kind of windows can dramatically improve the visual appeal and value of any property. On the other hand, the wrong windows can ruin the beauty of the property. You can also have difficulty in operating your windows if you don't choose carefully.
There's a huge choice available to you, and we know how choosing the right windows can be overwhelming. The fact is, there is no one 'right' type of window. It all depends on your personal preference, ease of use and how the window fits into the overall design of the property.
To make your decision easier, we'll talk you through your choices.
Casement Windows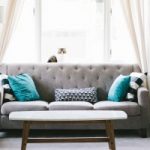 Casement windows are one of the most popular windows – and it's not hard to see why. They're attractive, easy to use, and available in different colours and designs, and can be made to measure.
A casement window is attached to the frame by hinges at the sides. They're typically made of wood, steel, fibreglass, aluminium or UPVC (Plasticised Polyvinyl Chloride). They are extremely energy-efficient as the window sash presses firmly against the frame once the window is closed. This creates an airtight barrier and prevents entry or leakage of air.
Casement windows are very easy to operate, and many models come fitted with automatic openers for complete ease of operation.
Casement windows also offer excellent ventilation as the panes open outward all the way. This makes them suitable for all seasons when you want maximum natural air during summer and maximum sunlight to enter during winter.
Our UPVC casement windows are one of the best in Newport. Constructed from A-grade materials, our casement windows are guaranteed to give you 100% satisfaction when it comes to performance and investment. These highly energy-efficient windows can even reduce your energy bills by up to 20%.
Tilt and Turn Windows
An extremely versatile window manufactured with hi-tech design, tilt and turn windows can be operated in two ways. You can either tilt the window outward at an angle from the top end of the frame or open it inward. Tilt and turn windows are, therefore, hinged both at the bottom and at the sides.
Advanced manufacturing does away with any complicated mechanism while ensuring that you can tilt or turn the window using just one handle.
Tilt and turn windows offer for maximum ventilation when you tilt them outward or open them completely inward. They are also perfect for evacuation during emergency situations like fire.
The windows can be made to measure and offer a perfect combination of modern design and high performance. They are also easy to clean.
Sliding Sash Windows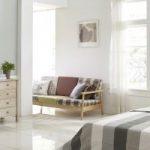 Sliding sash windows are another popular design of windows that combine traditional sophistication with the best of modern functionality. These windows comprise one or more sashes or panels that move either vertically or horizontally. The individual sashes are held by a frame and separated from each other by vertical or horizontal bars.
Sliding sash windows are durable, easy to use and make any property look more elegant and well designed. These windows are energy efficient and provide perfect security for your property.
Sliding sash windows are available in diverse colours to suit any property perfectly. We offer a great range of UPVC sash windows to compliment the look of your home or building.
Aluminium Windows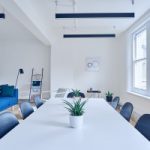 Aluminium is one of the most preferred metals for a range of uses, including windows. Slim-line aluminium windows add a touch of elegance to any property while offering multiple benefits.
Being resistant to corrosion, aluminium windows are extremely durable and easy to maintain. They are a cost-effective solution when you want windows with excellent aesthetic appeal on a tight budget.
Aluminium windows are also highly energy efficient and can substantially lower your monthly energy bills. These lightweight yet tough windows can be customised to your need and are available in a wide array of designs and finishes.
Looking to buy Windows? Visit Future Glaze Windows
Aluminium windows at our Cardiff showroom are available in standard colours such as black, grey or white. Other colour options are available on request. All windows are A-rated for thermal efficiency and performance.
Whether you are looking for the best UPVC windows, sash windows, or aluminium windows in Cardiff, we are happy to help.
You can visit our showroom any day and speak to our window experts who will happily find you the right solution. We assure you of offering high standards of quality and service every time.
Call us today at 01443 423 423 for a free consultation or fill out our simple form to request a quote.