Your home is your personal haven (even more so nowadays!), a place where you feel safe and sound. The last thing you think about – or even wish to think about – is the possibility of someone breaking in.
Did you know that 21% of burglars just twist the doorknob and walk right in? That's a tremendously scary statistic.
A sound night's sleep is truly priceless, which is why the security of our products is always improving and evolving to meet the needs of our varied customer base.
But what are the best ways to prevent break-ins? With plenty of smart ways to improve the security of your home, here are six top tips:
1. Make yourself aware of burglary tactics
The police have discovered that criminals 'mark' homes that are of interest as a reminder to themselves or as a signal to other burglars. If you notice a symbol, a small dot of paint, or a piece of string tied to your fence, this could be a sign that your home is being watched.
If you find any irregular markings around your home, contact the non-emergency police line and report it.
2. Invest in smart products
Smart technology has boomed over the last few years, and there are now hundreds of products available to give you complete peace of mind! From ring doorbells and CCTV cameras to home security and smart locking systems, the innovative technology can enhance the security of your home, put off intruders and keep you and your family safe and sound.
3. Switch your radio or lights on when you go out
We've all done this before. We've left the radio on for the animals or left the lights on when we've gone shopping. Leaving these things on, albeit it will increase your electricity bill slightly, will deter burglars from going near your house as they will be under the impression that you are in.
4. Upgrade your glazing
From windows to conservatories, glazing can be seen as the vulnerable part of your home and can be targeted by burglars. To ensure you are not giving intruders a window of opportunity, upgrade your glazing to glass that has been designed with security in mind. At Futureglaze Windows we have an extensive range of windows to choose from, efficiency, security and lasting quality come as standard with a Futureglaze installation.
5. Upgrade your door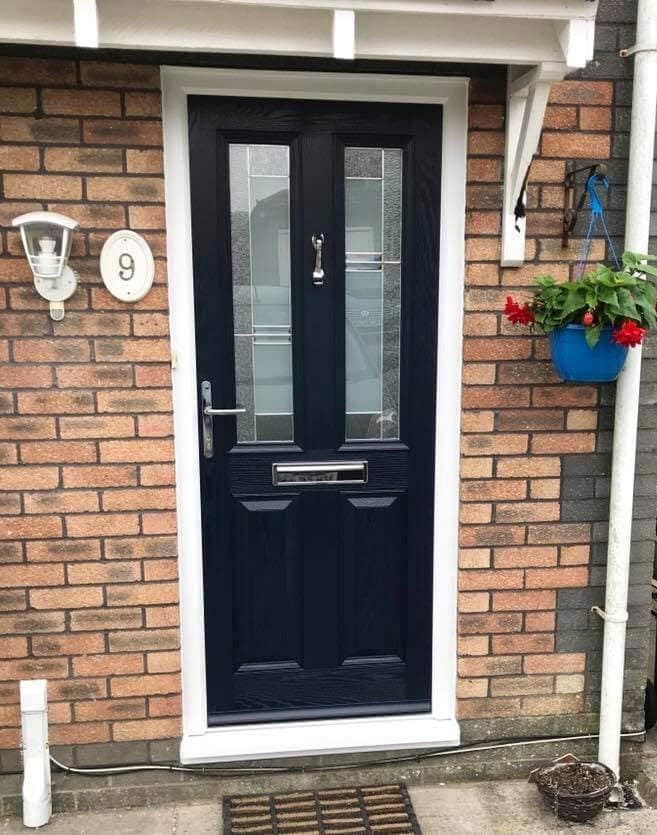 With burglars commonly using a front door to break in, it is no surprise that security is the main reason homeowners replace them. If you have an aged door, you may notice its performance has deteriorated. You can feel cold air, hear more external noise, and you may have even noticed that your door is no longer the high-quality security barrier it once was. These are all signs that your door needs to be replaced. So why not replace it with an extremely dense composite door?
Tougher than traditional doors, our composite doors are around 10% thicker than most composite door brands. They may even reduce your home insurance premiums!
6. Go back to basics
Alongside replacing your door and upgrading your glazing, you can protect your home simply by checking your security features often. There's no point having a solid composite door and a robust door lock installed if you forget to lock it before you go to bed. Instituting a solid routine where you close your windows, shut the curtains, and lock your doors every night – or if you're going out – is a very smart way to improve your home security.
In addition, if you have an expensive painting or item of photographic equipment, don't position it in plain sight from the street outside. This will only entice burglars and encourage them to try their luck. Keeping your valuable contents as private as possible is one of the best ways to improve your security.
Highly secure windows, doors, and glazed extensions in South Wales & beyond
At Futureglaze Windows we ensure all our customers leave with complete peace. Putting security at the heart of everything we do, our home improvement products are designed to keep the warmth in and intruders out. For more information about our stunning windows, doors, and conservatories, contact us today and one of our glazing experts will be in touch soon.