As sliding sash and flush sash windows both have sash in the name, you could be forgiven for thinking that they are quite similar. The reality, in fact, is quite different. To help you learn more about their differences, we've taken a closer look at each of them in this blog.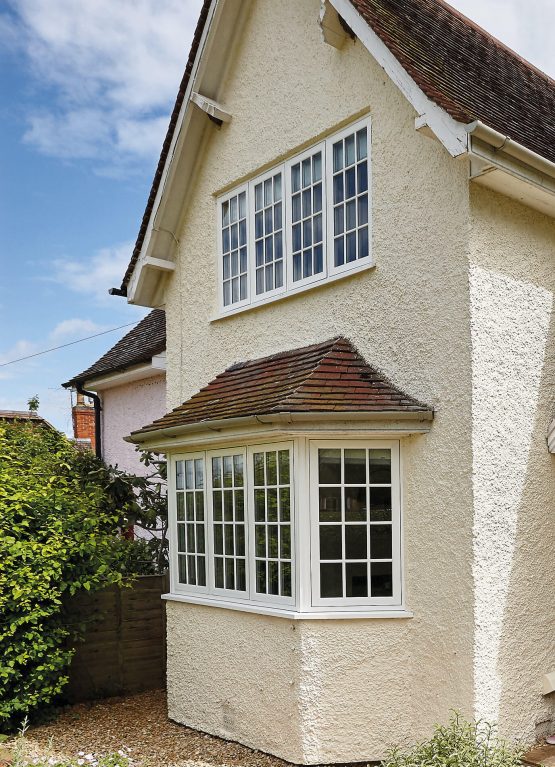 Opening
Flush sash windows feature a single window sash that does not protrude out further than the window frame, so they are 'flush'. This sash can be configured to open inwards or outwards, although the latter is the most popular option.
Sliding sash windows feature two window sashes that are stacked vertically, one of which is positioned slightly in front of the other. Both the top and bottom sashes can be configured to open, or just one, and they are opened by sliding them either up or down.
Suitability
The flush sash window design is typical of the timber windows used in the 19th century, meaning they are well suited to country cottages and period homes. However, because their frames are slim and they are available with a contemporary welded joint, they can be configured to suit more contemporary architecture too.
Vertical sliding, or sliding sash, windows are typically found on Victorian properties and other period homes. However, their window design is considered timeless, so using them on newer homes is not unheard of.
Thermal performance
Both sliding and flush sash windows are built from naturally insulating uPVC. uPVC windows also feature multiple heat-trapping chambers. As a result, both achieve Window Energy Ratings of 'A', ensuring for warmer homes and reduced heating bills.
Customisation
Flush sash windows are available with contemporary or monkey tail handles, and monkey tail dummy window stays. However, sash windows come with their own distinctive range of hardware; this includes sash lifts, sash horns and sash locks.
Both window types are available with Georgian and astragal bars and in an impressive selection of smooth and woodgrain finishes. Therefore, there is ample opportunity to customise both window types until they are suitable for your property and individual taste.
Maintenance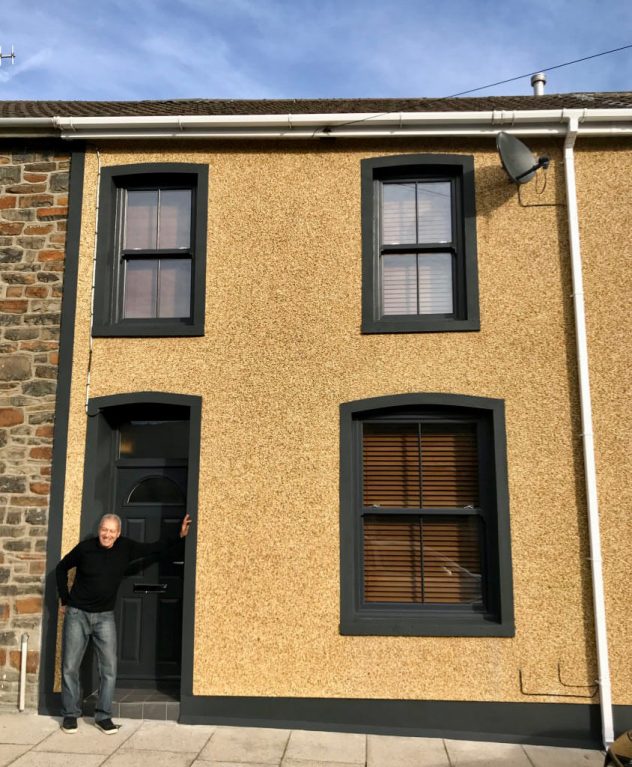 Flush and sliding sash windows are both built from low maintenance uPVC, which means the occasional wipe down with warm, soapy water and a soft cloth is all they need to look their best.
However, sliding sash windows have a unique tilt-in feature, where their window sashes can be tilted into the home. This gives the added benefit of allowing them to be cleaned from inside the home. Plus, this feature is especially useful for any windows on the 2nd storey of the house or higher.
Sliding sash windows vs flush sash windows: which is right for your South Wales home?
Window
Opening
Energy Rating
Best Suited To
Finish Options
Maintenance
 

Flush Sash

Inwards or outwards

A

Any property but especially country cottages and older homes

Numerous smooth & woodgrain finishes

Low

 

Sliding Sash

Slide up or down

A

Victorian properties and other period homes

Numerous smooth & woodgrain finishes

Low. Tilt-in sashes allow for internal cleaning
We hope this comparison guide helped you determine whether flush sash or sliding sash windows are right for your South Wales home. If so and you'd like to get a free, no-obligation quote for either option, give us a call on 01443 423 423 or contact us online.
Related to this post:
The top differences between a uPVC door and a composite door
5 benefits of installing new uPVC windows