Installing the right type of windows is vital to achieve the desired look and feel for your property. Across south Wales we have a wide variety of styles of properties, from Victorian to modern apartments, and everything in between. All these styles require a different style of window to complement and enhance the look and feel, whilst also offering the desired functionality. Here we examine some of the different types of houses occupied by people across south Wales and offer guidance on which type of window is best to install for each type of house.
Victorian Houses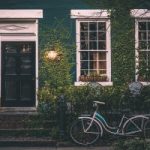 Cardiff, in particular, is fortunate to have a vast array of impressive architecture. Many Victoria terraces stand proud with beautiful sash/bay windows, stunning fireplaces and decorative coving. Many are being refurbished to a high standard, and replacement windows to improve heat efficiency and security are essential.
We offer a range of beautiful UPVC sash windows and UPVC bay windows, which would be the perfect addition to any Victorian style home. You can experience all the benefits that come with modern-day windows without losing the look and feel that made you fall in love with your property originally.
1930's Semi-detached Houses
Sub-urban areas across Swansea, Cardiff and Bridgend feature many 1930's semi-detached houses. Many of these are situated on fairly busy roads. A great window choice for homes where noise may be a problem could be triple glazed windows. Not only do these windows offer a great look to enhance the external appeal of your home but they are excellent for blocking out unwanted traffic noise.
Terraced Houses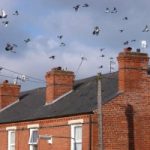 The south wales valleys (The Rhondda) in particular is renowned for its well built and striking terraced houses. Many are well over 100 years old and here at Futureglaze we are always busy dealing with replacing and updating the windows and doors on these properties. Homeowners are replacing them to improve the exterior look and feel and also enhance heat efficiency and security.
Some of our customers have really pushed the boundaries in terms of design and brought in slate grey aluminium windows to their terraced home. They really do create a striking look. Find out more about our Aluminium windows here.
Post 1990's New Builds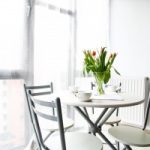 Over the last 25 years there has been a huge growth in population in south Wales thanks to the development of multiple new build property sites. It may be surprising but some of these houses are now nearing 30 years old and in need of refurbishment. Double-glazing and UPVC manufacturing techniques have greatly improved since the 90's. Many could benefit from replacement UPVC windows.
It should also be remembered that areas with growing populations around south Wales such as Cregiau, Pentyrch, Bridgend and Cowbridge have on-going development of new build houses. If your property is relatively new and replacement windows are not yet required, we can still assist should you require double glazing repairs across south Wales.
Whatever your home and the type of window you require, we can help. If you are unsure what you need, get in touch via our online form or call 01443 423 and our friendly team will be able to make some suggestions and provide a quotation.