In this day and age, there are many choices for homeowners when it comes to making home improvements, and this is no different when it comes to choosing new windows.
UPVC windows have been popular for many years. The standard is constantly being improved – we have seen that in the last 34 years since we started our business. However, there are now also aluminium windows available to offer an alternative to UPVC double-glazing.
In this article, we take a look at the difference between aluminium windows and UPVC windows to help our south wales customers decide which to choose for their individual property. With so many different styles of houses in south Wales, whether you live in Bridgend, Cardiff or The Vale for example we hope this article helps you decide on which type of window to choose for your property.
UPVC Windows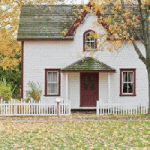 One of the main advantages of UPVC windows is that they are highly energy-efficient and therefore great for retaining the heat within a home. For those winter months in south wales, you can be assured that your heating bills will be controlled.
UPVC windows also come with greater cost efficiency in the materials used and manufacture process meaning they are generally cheaper than aluminium windows.
UPVC windows are very low maintenance. After they have been installed in your home, you can pretty much forget about them apart from giving them the odd wipe over to remove general dirt from time to time. They really are an easy option for homeowners when it comes to maintaining a smart property appearance.
UPVC can be more durable than aluminium particularly if you live in a Bridgend coastal area such as Porthcawl, Ogmore by Sea or Southerndown. UPVC will up stand the salty conditions for longer.
Similarly to aluminium windows, UPVC windows are lightweight, making them easy to install.
Aluminium Windows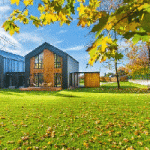 Aluminium windows are thought to be less thermally efficient than UPVC windows. This is generally true. However, all our aluminium windows have innovative polyamide thermal break technology, which creates a barrier between the cold air outside and the warm air inside. This means our specific method for manufacturing aluminium windows ensures thermal transmittance is significantly reduced. This means the overall U Value of our aluminium windows is Energy ´A´ Rating, when used in conjunction with the correct double or triple glazed unit.
Aluminium windows come with the same benefits of UPVC in that they will not swell, crack, split or warp over time, unlike wooden windows. They are also as secure, and offer excellent security benefits due to the window locking systems we install on all our windows.
Aluminium windows can be more expensive than UPVC. There is however a time and place where they are really desirable. Architects particularly like using aluminium windows for example in modern properties due to the sleek lines and minimal look they can provide.
Overall – UPVC or Aluminium 
Overall both UPVC and aluminium windows offer excellent options for homeowners looking to upgrade their windows. There are many things to consider, whether this is look and feel or functionality. Either way, a given is that both provide many advantages over wooden windows in terms of efficiency and durability. There are now also many styles available that rival wood window options.
Our Windows – UPVC and Aluminium
At FutureGlaze we are proud to be an established and trusted window manufacturer and installer since 1988. We have a wide range of UPVC and aluminium windows available to choose from based on your specific requirements.
We have a wide range of UPVC windows including the following styles:
Available internally or externally glazed, we have two styles available within our aluminium range:
If you would like more information from the team on the best window for your home, get in touch via our online form or call 01443 432 432 so that one of our experienced team can assist.