During home renovations, it is commonplace to change the layout of your home, knock walls down, put walls up and also replace a door with a window for example. Equally many homes with beautiful views across South Wales will choose to knock out windows and replace these with patio doors or bi-fold doors to open up an area.
In this blog, we will look at two options in more detail – replacing a door with a window, and replacing a window with a door.
Can you replace a door with a window?
Yes, you can replace a door with a window.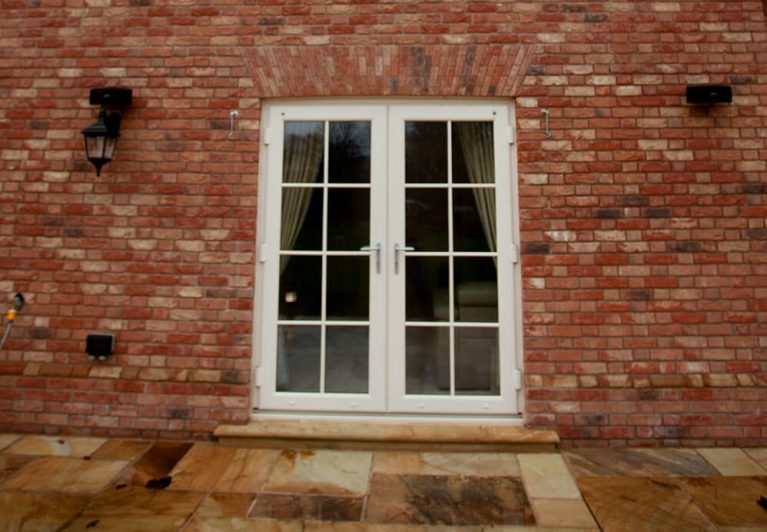 If your home lacks privacy and security, it could be an idea to block up excess and useless doors and replace them with windows. It could be that internal walls have been removed to create an open plan space meaning you now have too many doors for a single room.
Creating additional wall space could make a room feel homier and allow more space for placing furniture effectively.
Can you replace a window with a door?
If you are lucky enough to live in beautiful South Wales you may be fortunate enough to have a great view from your property. This could be one of the reasons that you may want to replace a window with a door.
Whether this is bi-fold doors or a sliding patio door, both options will open up the chosen side of your home and allow the view to be seen much more clearly.
Equally, replacing a window with a door can bring masses of light into a dark room and make it feel bigger. It also allows a feeling of 'bringing the outside, inside' to be achieved both for the warmer months when the doors will be open, and for the winter months when doors need to be closed.
Do you need planning permission for either option?
For either option, an element of building work may also be required to knock out walls where applicable.
But don't worry – we can help you to arrange building work with a builder that we work with regularly. Our builder will also be able to advise on whether you need to apply for planning permission to change the function of the area. If you are in doubt you can also enquire with your local councils such as Bridgend, Cardiff or RCT.
Once you have the building side planned we can help advise on the type of product that you would work best for your property. Whether that be uPVC windows and aluminium windows to replace a door, or a bifold door or patio door to replace a window. Our team of experts will work with you and give you advice on what would work best for your property. For example, if you have a limited space internally, a patio door may work better than a bifold door.
Enjoy reduced energy bills when you upgrade to aluminium or uPVC windows for your South Wales home
As a family-run company, we have helped many customers across South Wales with their home improvement project and we would love to help you! Get in touch via our online form or call 01443 432 432 and we can help provide advice and a no-obligation quote.
Read our related blogs:
The top window styles explained
10 window and door trends that are here to stay
uPVC windows and doors: the perennially popular home improvements