Replacing your home's front door is one of the most popular home improvement projects. A new front door can dramatically transform the appearance of your home and help to improve home security and thermal performance. If you're thinking about replacing your front door, one of the most important considerations is which colour you'd prefer.
At Futureglaze, we install a range of high-quality front doors across South Wales. Our uPVC and composite entrance doors are available in a wide selection of colour choices. Our Endurance composite door range, in particular, can be specified in an extensive range of different colours. Let's have a look at some of the most popular to help you get inspired.
Popular colours for uPVC and composite doors
1. White – It should perhaps come as no surprise that white is the perennially popular front door colour choice. It is bright, clean, and clear, and will bring a new lease of life to any property exterior.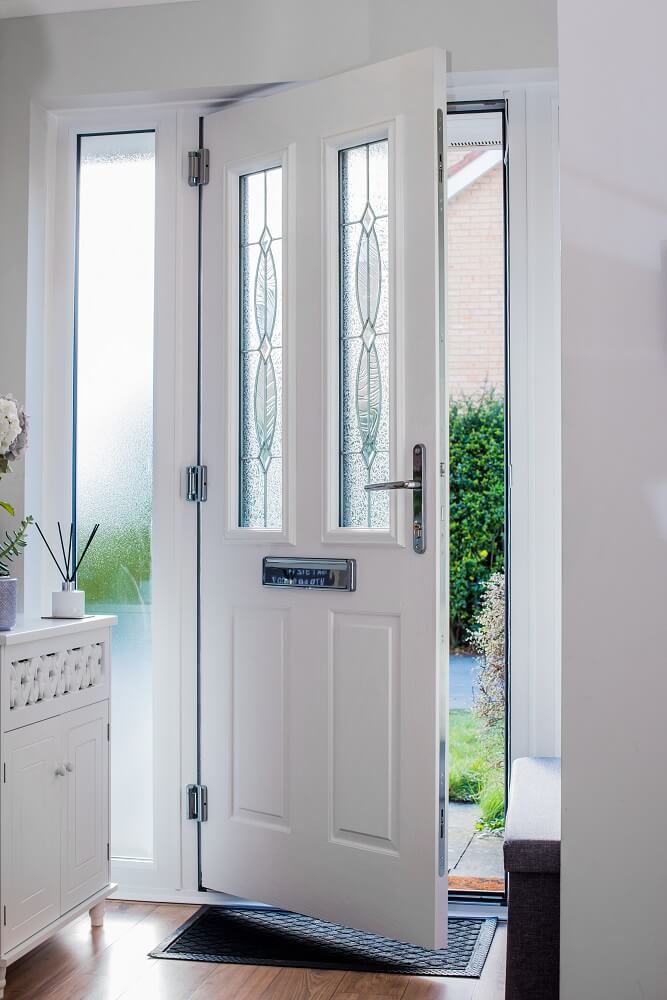 2. Chartwell Green – A popular colour choice with country cottages and period properties. Chartwell Green is an understated pastel shade which looks particularly stylish on white rendered properties.
3. Anthracite Grey – Sleek and stylish, Anthracite Grey is a popular choice for contemporary installations on modern apartments and new-build properties. It is tasteful and chic, perfect for those looking for a new and classy appearance.
4. Rich red – Make a statement with a bold red entrance door. Red signifies warmth and energy. A red front door will make your home stand out from the crowd while appearing warm and welcoming.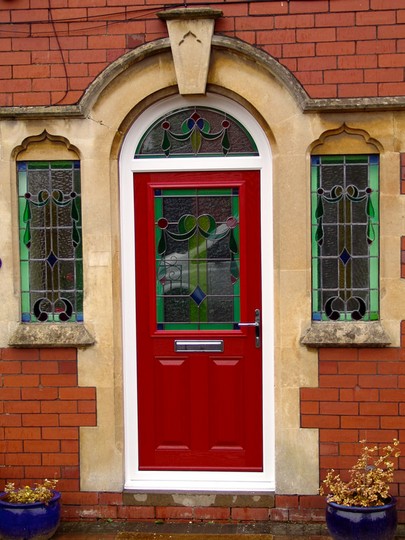 5. Cream – If you want to brighten up your home's frontage but feel that white is perhaps too stark a choice for you, have you considered cream? Cream front doors are popular with all types of homes particularly rurally located properties.
6. Black – You've heard the saying 'black goes with anything.' Well, this is certainly true about our black front doors. Let's face it, if it's good enough for number 10, then it'll look great on your home.
7. Irish Oak – Perhaps the most popular of our woodgrain effect colours, Irish Oak is bright and natural, and tastefully replicates the appearance of natural timber.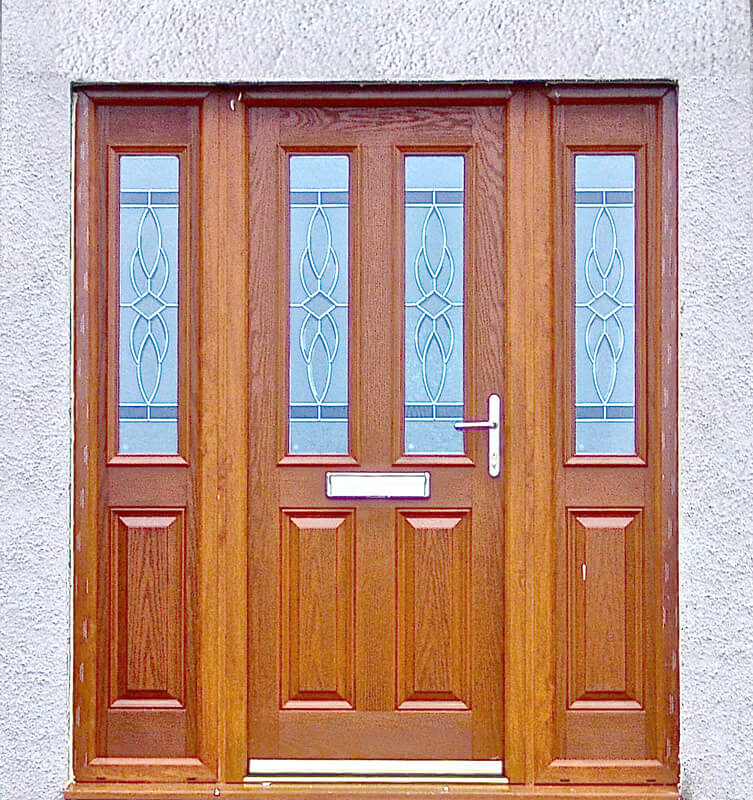 8. Racing Green – A dark green such as Racing Green is a stately and classic colour choice. It will enhance any property exterior bringing a touch of opulence to your home.
9. Steel Blue – A subtle metallic sheen makes this shade of blue a popular choice with contemporary property upgrades. A popular choice with both uPVC and composite doors, it reflects the sun's rays to create a shimmering effect.
10. Pearl Grey – A lighter shade of grey which is popular with both traditional and contemporary door installations. Match with chrome door furniture for a unique and stylish look.
If you'd like to see what your new front door will look like, why not try out our new door designer. It is simple to use and completely free and will give you a real idea of how your new front door will look. Also, have a browse of our uPVC doors and Endurance composite door range to gain inspiration for your home improvement plans.
For more information about any of our products or services call Futureglaze on 01443 423 423 or contact us online.